Home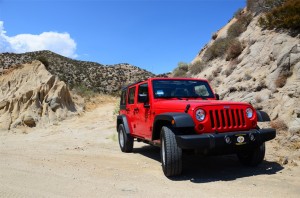 Jeep Rental
A Jeep is a great way to explore the outdoors and get a true sense of your surrounding and weather while driving.
Renting a Jeep can be a lot of fun and more interesting than a regular rental car. Especially if you are in a place where the top can be taken off to enjoy the fresh air. Jeep rentals are very popular in places like Maui & Kauai Hawaii, Costa Rica, St. John, St. Thomas, Aruba, Cozumel, Moab, Sedona, Colorado and other exciting & adventurous locations.
You can find Jeep rentals of various types at many of the national rental car companies, you'll just have to check the location nearest your travel location. Dollar Rent-a-Car is one of the nationwide rental car companies that I know rents Jeep Wranglers in most states is.
If you are looking for a car rental company that rents 4×4 Jeeps that you can take off-road, you may have to spend more time searching for a smaller Jeep rental company closer to your adventure location. And, unless you know what to look for and where to look for them, they can be much harder to find.
Check out the ever growing list of Jeep rental agencies – Click for Jeep Rental Listings.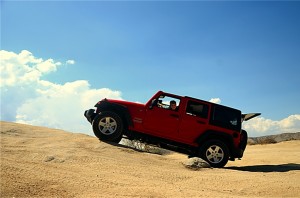 Common reasons why people Rent Jeeps?
* Trying to decide if a Jeep is the right vehicle for you — before you purchase one.
(I rented one in Kauai a few years back and ended up buying one this year because of how much fun my family had riding around with the top off and enjoying the sights. The red Jeep photos on this site are of my Jeep Wrangler Unlimited, the yellow Jeep photos on the site are of the rental jeep that we had so much fun with ).
* Try your 4×4 off-road skills a bit, but you don't have a 4×4 of your own or your in an area without your Jeep.
* Nice sunny day and you just want to feel the wind in your hair and experience the outdoors while driving.
* You're itching to drive in a convertible, but not interested in the typical sports car convertible.
* You're on vacation, and you're wanting to explore the surrounding backcountry roads in a new town.
* You're on a date, and you're looking for something fun to do for a change of pace.
* You want to do some driving on the beach.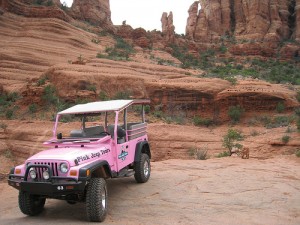 Jeep Tour vs. Jeep Rental
Jeep tours are different than Jeep rentals, you're on your own when you rent a Jeep. While on a tour, you're usually with others and stick to a particular defined route. Jeep tours are mostly sightseeing tours which include professional tour guides leading the way. With Jeep rentals, you're allowed to ride pretty much anywhere you want. This can be very exciting but always remember to use common sense and not drive beyond your experience level without first getting proper instruction.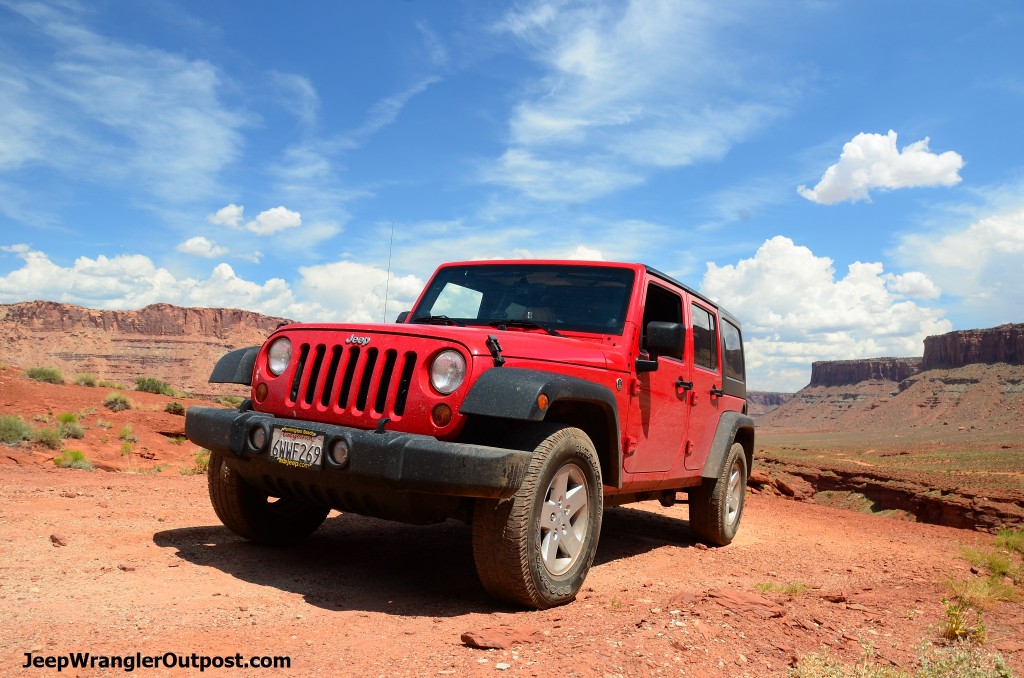 Jeep is a registered trademark of the Chrylser Group LLC
Photos: JoeMarks.com ,  JeepWranglerOutpost.com & Flickr.com CC
Save
Save
Save
Save